Painting outside, from life, every day of 2022
Deborah Last
4 July 2022
It's hard to believe but I'm 181 days into a 365-daily painting journey. Two days away from halfway. All the paintings are done from life, en plein air (outside in all weathers!) On Sunday I could have packed it in; I'm not sure why. It just got a bit too late in the day and it was raining and though this is nothing like the journey that Ellen McArthur made as she circumnavigated the Earth in her tiny sailing boat, we all remember her tears about it; it was hard to keep going though no one had told her to do the voyage or was stopping her from giving up apart from herself, still, it was hard. When you set yourself a big challenge I guess there is an optimistic self-belief about the project before you start… you know you can do it but maybe haven't quite realised how hard it will be in reality.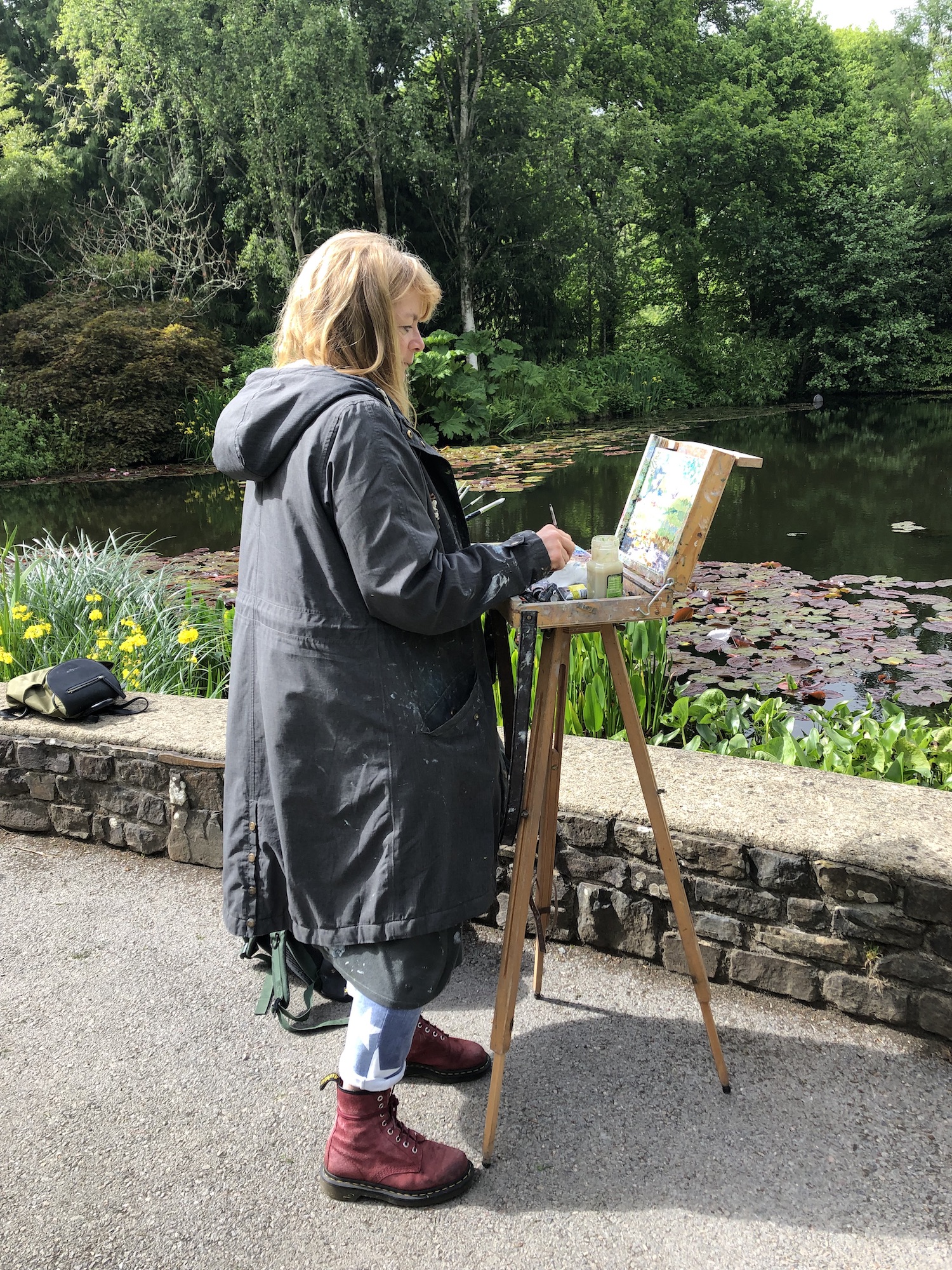 Of course, I'm often asked, "Why are you doing this?". There are days when I could reply, "I don't know!" Why am I though? Is it because the challenge is there, like some art equivalent to climbing a mountain? Is it because I'm showing off or just rather obsessed with doing my work? Maybe there are elements of this but really, it's about how wonderful it is to record a whole year in the language of landscape that I love; to take each day as a fresh, clean board and record a moment in it.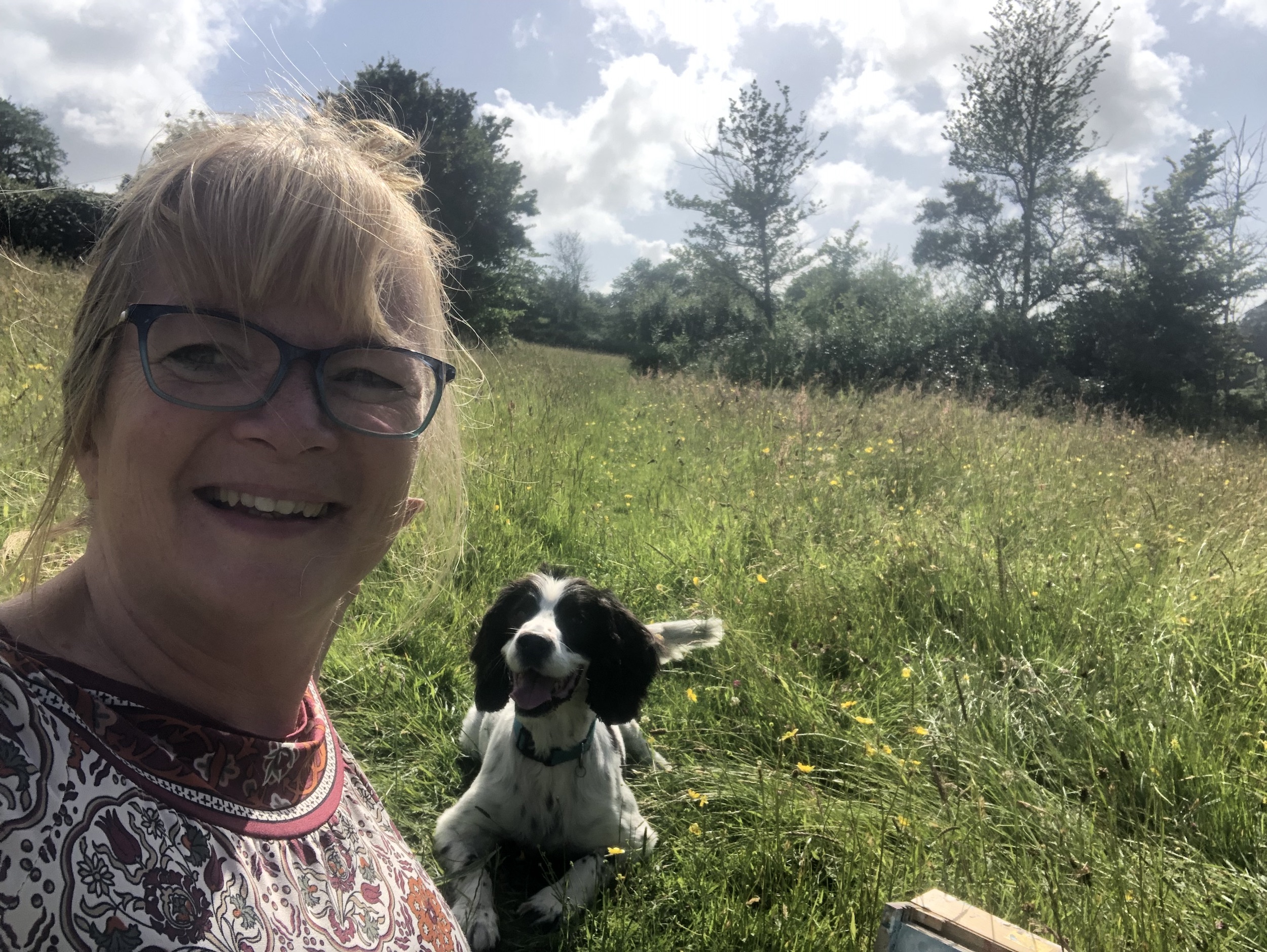 Sometimes there are wonderful moments like our daughter's wedding, then other quiet moments like those alone on Exmoor with the dog may be followed by a paint-out day at The Pier House in Westward Ho! These are the different moments that make the project interesting and at times collaborative; these are all moments that I need. This is a year spent investigating both the places I am in and looking at my practice as a painter, exploring the colours I use and the way I make marks, looking for light and life in each day, even the darker ones! I sometimes feel like I am finding The Maker's fingerprints in these small pieces that I make. Contemplating my existence in this world as I write on the back of each new painting, its location, the date, the what3words, who I was with as I painted and then like Bach I write as he did at the end of his compositions Soli Deo Gloria. This project is better for being about others and not just about me.
ABOUT THE AUTHOR
Artist Deborah Last lives and works in Bideford, North Devon. She works directly from life and from memory to create light-filled work relating to the landscape and the connections we make with it as humans. In 2020 she graduated with an MA in Contemporary Art Practice from Plymouth University. She has been long-listed for the Jackson's Painting Prize, 2021 #JPP2021. She is regularly one of the resident artists at Spring Harvest.

Deborah explores the landscape through a daily painting practice, capturing the light and weather of the changing seasons. Her contemporary style, expressive colour and intriguing brushstrokes blend with a traditional form of art to create unique and beautiful paintings. In some of her recent studio paintings, she has begun to populate the landscapes calling on her love of figure drawing. These paintings explore the strong connections we have made to the landscapes around us whilst in lockdowns.

Having spent 7 years living in India working as an artist and tutor, her work retains the love of colour and story that so inspired her whilst she was there.

Deborah produced the installation piece Upper Room which combined sound, body printing and anatomical drawing. It is a work exploring and examining body image, self-worth and faith. It was the headline exhibition at the Milton Keynes Art Festival Fringe in 2014 and later toured various locations around the country. The piece explored the connections of faith, self-worth and ideas of beauty.

In 2015 she completed the 365 Project to paint the landscape every day for a year.

She co-owned Buckingham Art School from 2008 to 2016 where she and fellow artist Zoe Day taught art to over 120 adults each week.

Moving to North Devon at the end of 2016 enabled her to take her work in a new direction joining the MA programme at Plymouth University in September 2017 and renovating a space in her house for a studio. These last few years have been about establishing her current practice and balancing that with teaching a small number of art classes. Her daily painting practice has become like a practice of contemplation and meditation that then feeds into the work she does back in the studio. Her current work has begun to explore the meanings of motherhood, family and faith in the context of separation and a global pandemic.

Her work is held in private collections throughout the UK and abroad. She regularly runs online classes from her Facebook page, Drawing and Painting with Debs Last as well as face-to-face classes when able to do so. She offers one-to-one support and coaching for emerging artists and workshops for wellbeing days within the workplace. She also runs art holidays and day workshops from her home and studio in North Devon and can also offer bed-and-breakfast accommodation.

For more information and to see what else she does, find her on:

website: www.deborahlast.co.uk

Facebook: Deborah Last Artist

or Drawing and Painting with Debs last.

Instagram: debs_last

... read more